Lee Lawson has been spinning out tunes since the late 90's. He first became interested in DJing after playing with his cousin's mixer at a family party. Soon after he picked up his first mixer, some no-name four channel floor model sitting lonely in a big box store. He hooked it up to two portable CD players and a tape deck and created his first set-up, rocking a few high school house parties along the way. The following birthday he traded up his first set-up for a Gemini coffin kit, the first generation "Disc-o-Mix" set, now complete with pitch control and an EQ on the mixer. His notoriety spread and he rocked even more house parties, like packing a dance floor, keeping the party krunk style rocking. He even started his own weekly mixing showcase at school when he was rejected by the school DJ team.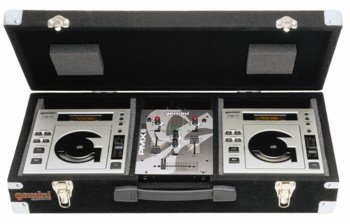 Sometime after high school Lee Lawson became enamored with screw music, captivated by its slow yet steady rhythm as well as a certain appeal to transcend and enhance certain states of consciousness. Although he was making different kinds of mixtapes up to this point, literally on cassette tapes with a tape deck, with house, trance, and booty music on it, he finally started recording digitally and releasing his own brand of screwed and chopped CD mixtapes, complete with art, themes, and labels, in 2004. His screwed mixtape CDs could be found in smoke shops, flea markets, and even the parking lots of movie theaters up and down I-45, south of downtown Houston.

Time went on and Lee Lawson scrimped and saved, and eventually paid cash for his quintessential set-up, one which he still uses to this day; Two Technics SL-DZ 1200s and a Vestax PMC-007 mixer. All these years honing his craft he figured out the sound he wanted to create, how he wanted to create it and with what equipment he could do it with. That sound has culminated into the sound you hear today when you press play on a Lee Lawson screw tape.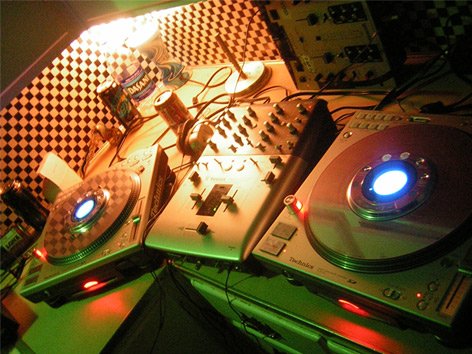 Not one to stay with the trends, Lee Lawson does not use a laptop and Serrato when he spins. Just CDs and the equipment screens. The way he sees it we look at so many screens in our daily lives as it is: TV, phones, computers, why deal with another one when you don't have to? When he spins CDs he usually uses the official CD, keeping the sound as pure and uncompressed as possible, especially when recording. And besides, he used to make fun of "laptop DJs" in high school.
He describes his sound as 'conservative', conserving that unique sound that DJ Screw pioneered and rocked on his grey tapes back in the day. See the history here. Whereas, most 'screwed' DJs play underground, gutter-sounding, even 'ignorant' rap, Lee Lawson digs deep to find those hip-hop cuts that made you like hip-hop in the first place, and he slows them down, loops them, layers them up in the mix, and sometimes chops them down. As a fan of instrumental music, he often includes breaks, beats, and instrumentals within the mix to give you a break from the devil-voice and to let you just 'ride the beat' for a minute. Often times he mashes up obscure instrumentals with well-known songs, transforming it into something new. He doesn't use any external beat counters or software while he mixes, just his hands and his ears. Sometimes the sound won't be perfect, but it adds a human touch, especially in this world of sterilized, computerized, automated world of music we live in today.

Lee Lawson is available to spin shows and remix tracks/albums. His "Houston Set" is impeccable and liable to get the crowd real krunk, while his screwed up sound is not quite the typical of other DJs in Houston or Texas.
Drop him an email at: leelawsondj(at)gmail(dot)com

Follow him on Twitter: @leelawsondj

And SoundCloud: soundcloud.com/leelawsondj